The view from the hotel is enchanting, a great place to relax and take in the dreamy mountain views.

The food we serve, traditional local meal with international fusion foods.

The atomosphere s delightful and so serene.

The mountain views are unbelievably, you will feel like it is a dream.

The sunsets through the clouds, will take your breath away.

The staff are very friendly and will help throughout your stay.

The insects, birds and butterflies dance high up in the trees, Singing beautiful songs, our guests they aim to please.

ROOMS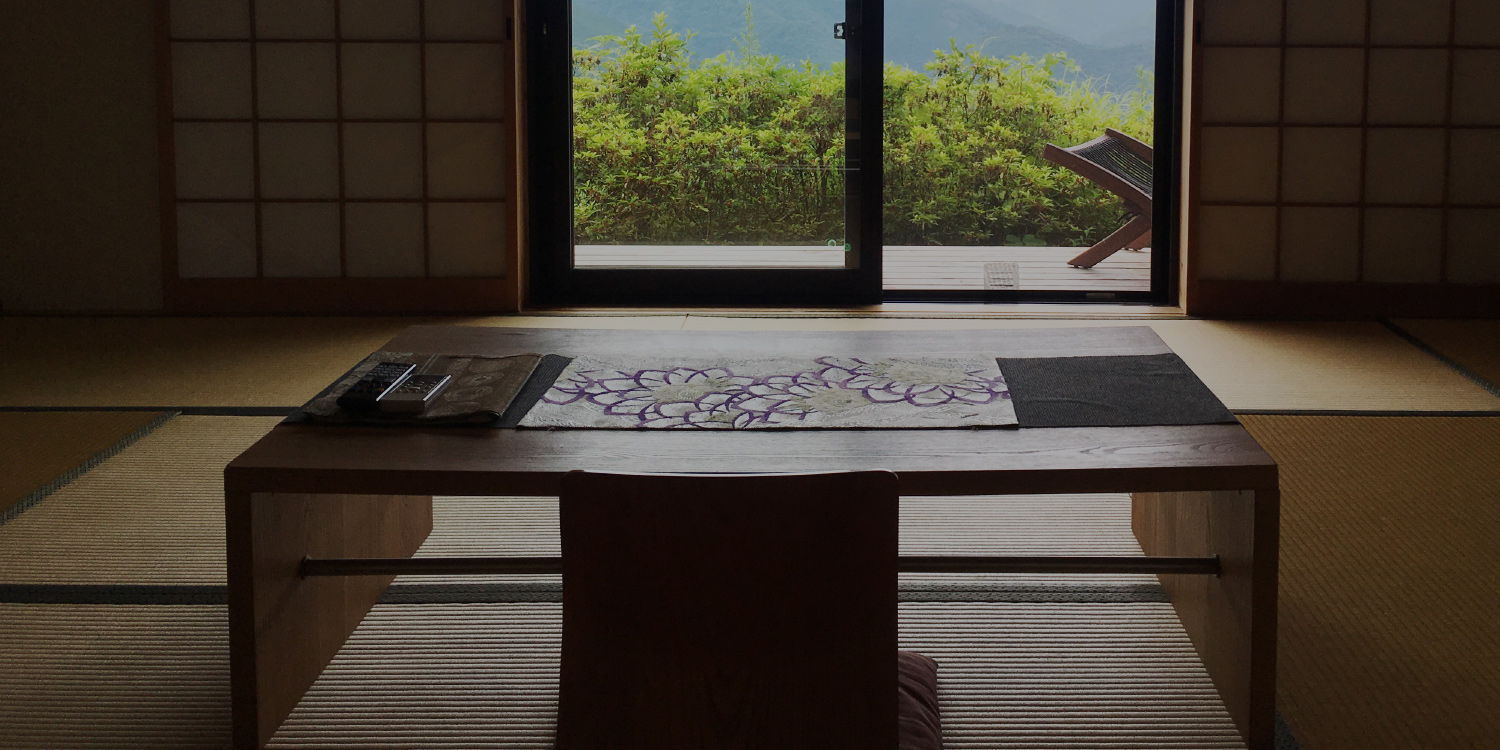 8 rooms 3 different types.
16 tatami Japanese style

1 room

10 tatami Japanese style

2 rooms

Twin bed rooms

5 rooms
PRICE
Price will be different numbers of person, weekday, weekend, weekday.
1 person
2 people
3 people
4 people
5 people
over 6 up to 10
16 tatami
27,000 yen
17,000 yen
14,000 yen
12,000 yen
10,500 yen
9,500 yen
10 tatami
14,500 yen
13,000 yen
12,000 yen
11,000 yen
---
---
Twin room
13,000 yen
12,000 yen
---
---
---
---
*note
Price will be different numbers of person, weekday, weekend, weekday.
- Weekend, bankholiday will be 500 yen up. (10 tatami room weekend 12,500 yen not 11,500 yen)
- Goldenweek, Obon, Xmas New year will be 1000 yen up.
- Dinner and breakfast are including this price.
- Toilets and wash sink are situated
- Amenity: Bath towel, hand towel, teeth brush, hot water boiler, hair dryer
SERVICES
Public bath

Onsen water comes from 1hour away from hotel. Shampoo, body wash are situated.

Free Wi-Fi

Free Wi-Fi are available at the entrance.
Any information about Kumano Kodo please feel free to ask. We will try to help you as much as we can.

Luggage shuttle service are available. If you need just ask us.
Food request

We can arrange your food request, like vegetarian, fish only,
gluten free, no low food, etc. We need to know at least day
before you are arriving.
CONTACT
For more information, please contact us.
ACCESS
[Kirinosato-Takahara]

826 Takahara, Nakaheji cho, Tanabe shi, Wakayama ken, Japan / Post code 646-1416
Tel / Fax +81-739-64-1900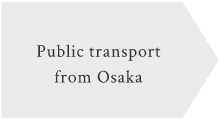 1. Osaka to JR Kii Tanabe (2hours)
2. No2 bus stop to Takijiri (1hour)
3. Walk to Takahara (Kumano walk 2hours)
4. Free shuttle (tell us when you need)